Welcome to Mickey & Tina's Landing Page

At the time of publishing, this residential real estate market is shaping up to be one of the most interesting and unprecedented ones I've experienced, perhaps fallout from the many unprecedented events that have befallen us over the last five years. Whether it is or is not a result of cause and effect, the housing market features economic characteristics that contradict popular opinion. Specifically, it is widely believed that this is a bad time to list and sell residential properties yet currently we see:
Low supply and high demand would leave you to believe that we're in a strong sellers' market since the ratio of supply and demand is the ratio that drives and sets market value for the sale of most all commodities, and yet I would not describe this market as particularly seller friendly. That said, I wouldn't describe it as a buyers' market either. I think the best descriptions I can come up with is that we are experiencing: "a real estate conundrum, wrapped in a quagmire, manifested as a stalemate."
– The upward trajectory of home prices has (at the very least) leveled off.
– Property values have declined in some neighborhoods, but only slightly.
– Sales volume across-the-board is down considerably (SFR & condos).
– Some homes are receiving multiple offers, some of which are selling at, or above, their list prices.
– While homes continue to be purchased by buyers with cash, an increasing number of buyers are financing their purchases at (initially) below market interest rates by taking advantage of the new buy-down financing programs being offered by some lenders.
– There is still a steady stream of listings coming on the market.
With the number of sales down while a steady stream of active listings continues to come on the  market, we should be experiencing a glut of inventory. So, where are all those listings going? The answer lies in the number of properties that are coming on the market, only to be pulled from the market by sellers who are not getting the offer prices that they had expected for their homes. Unlike other market swings, bubbles and, crashes like those of the 2008 Junk Bond Debacle and the Savings and Loa Crisis of 1992,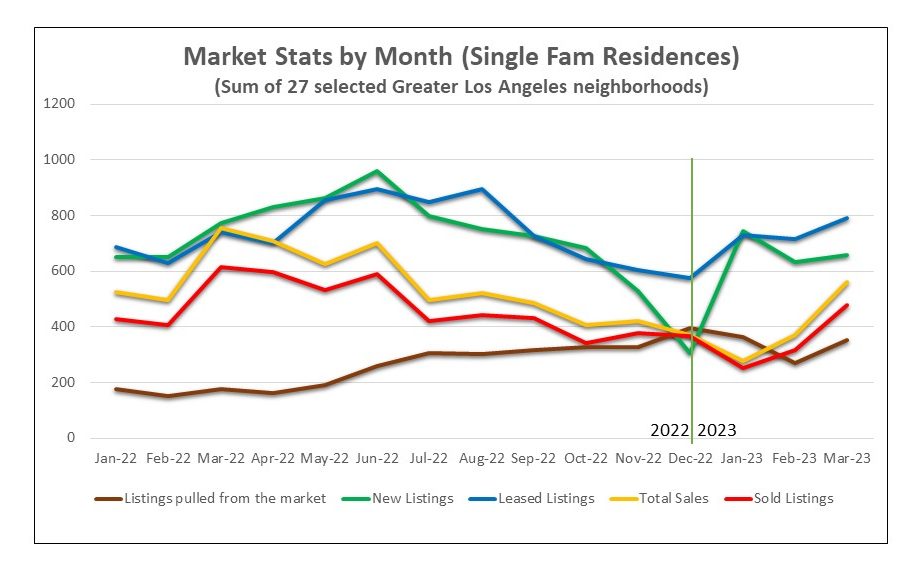 there have not been a glut of foreclosure and short-sale listings coming on the market. These types of listings sell quite a way below market value and excessive numbers of these coming on the market at once have previously been shown to exert significant downward pressure on housing prices. The current market dynamics are not remotely comparable. The majority of homeowners are sitting pretty with historically low interest rate loans, many of them also have a low property tax base and, the majority of homeowners have a lot of equity in their property. In summary, most homeowners are not facing an urgent reason to sell their home for what they believe to be a discounted price. If they can't get what they want, they'll pull their home off the market and put it up for lease instead or stay put for the time being and wait for a better time to try it again. As expected, the number of leases coming on the market has increased over the last ten months.
Nonetheless, there are opportunities out there. Serious buyers amid the "lookie-loos" are intent on purchasing their dream home and they are making it happen. Alternatively, there are homeowners out there who are motivated to sell their property for whatever the market will bear. True, this is not the frantic real estate market of twelve months ago, but I still believe that this is a very good time to buy and/or sell real estate.
If you are in agreement with me or, if my rantings have sufficiently piqued your interest such that you are ready to do a little exploring, here are a few of my thoughts on how to approach and manage buying and selling in this real estate market.
First, for buyers, you must adopt this as your new mantra: "interest rates are what they are, and they'll never again be what they were", at least not in our lifetime. Accepting this reality and moving on to interest rates that are currently hovering in the high 5% to low 6% interest rates is an important step towards recovery from ROMO (remorse over missing out). Were you to shop around, you'd discover some of the attractive buydown programs that are now being offered by lenders. Programs that offer home-financing that features an initial interest rate in the 3.75% range for year one of the loan, and approx. 4.5% in year two! Such programs arise out of a belief by economists and an optimistic expectation among lenders that interest rates will adjust downward over the next year or two, (thus the borrower will be able to refinance their mortgage at a later date with a 30-year, fixed loan at a preferable interest rate). If buy-down programs are not to your liking, the current interest rates are not that bad. In fact, in the big (historic) scheme of things, they're pretty darn good.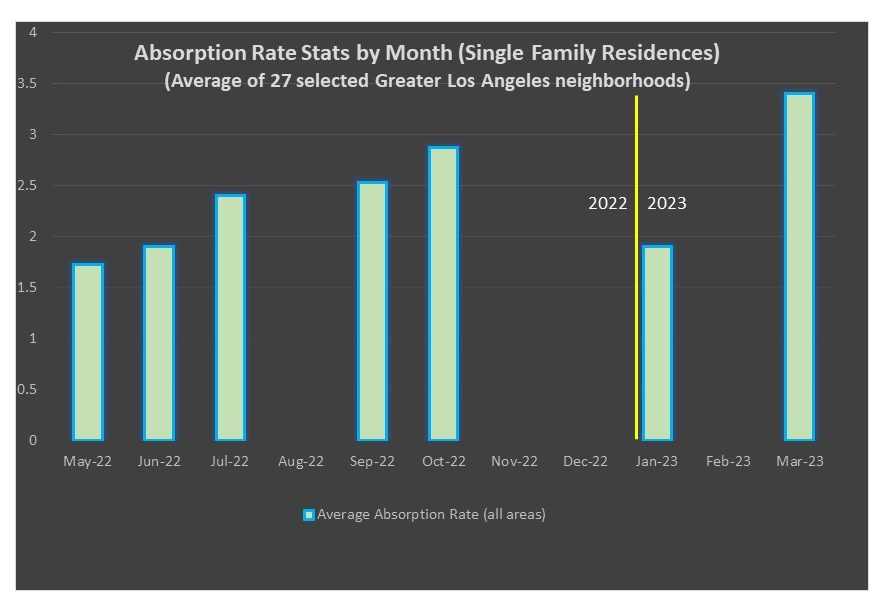 For Sellers on the other hand, who are waiting for late spring/early summer to put their homes on the market (based on economic forecasts of an improving economy coming later this year), their strategy may land them in a crowded pool with all the other home-sellers who waited to put their homes on the market. Though it may turn out that the economy does rebound going into the 3rd quarter, competing for buyers when there are many more homes from which to choose sounds like selling in a buyer's market to me, whereas the current market is characterized by low inventory, (er go less competition), in a surprisingly robust buyer pool. Not "robust" like early 2022, but robust nonetheless).
The way the current flock of buyers differs is that they're not making offers to buy properties that are not well priced. Today's buyers study the market and are very knowledgeable. They know the comparable properties as well as we do and won't waste their time on overpriced listings. Sellers pricing their home based on the upward trajectory of years past will be sorely disappointed. This isn't the time for "testing the market", however, for the homeowner who objectively reviews the current market data and prices their property in accordance with the comps, this is a great time to sell.
And for what it's worth, listing and selling one's home for 95% of what it might have sold for twelve months ago is not the definition of "giving your home away". Especially when you consider that we experienced double digit gains in 2021 and 2020. In addition, selling your home frees you up to pursue your next chapter. And, if you play your cards right you may find yourself shopping for a new home in a buyer's market, being courted by the many listing agents whose clients waited until later this year to list their homes.
Lastly, what I've noticed when speaking with those who are waiting for a better market is that I am hearing it from roughly equal numbers of buyers and sellers, and we know that both can't be right. Whether the real estate market ultimately tips in favor of buyers or sellers no one knows for certain, but what we do know is that timing the market is a fool's errand. I believe that it's best to deal with the market that you know.
After all, "we're not talkin' investments here", we're
talking about owning a home. A home to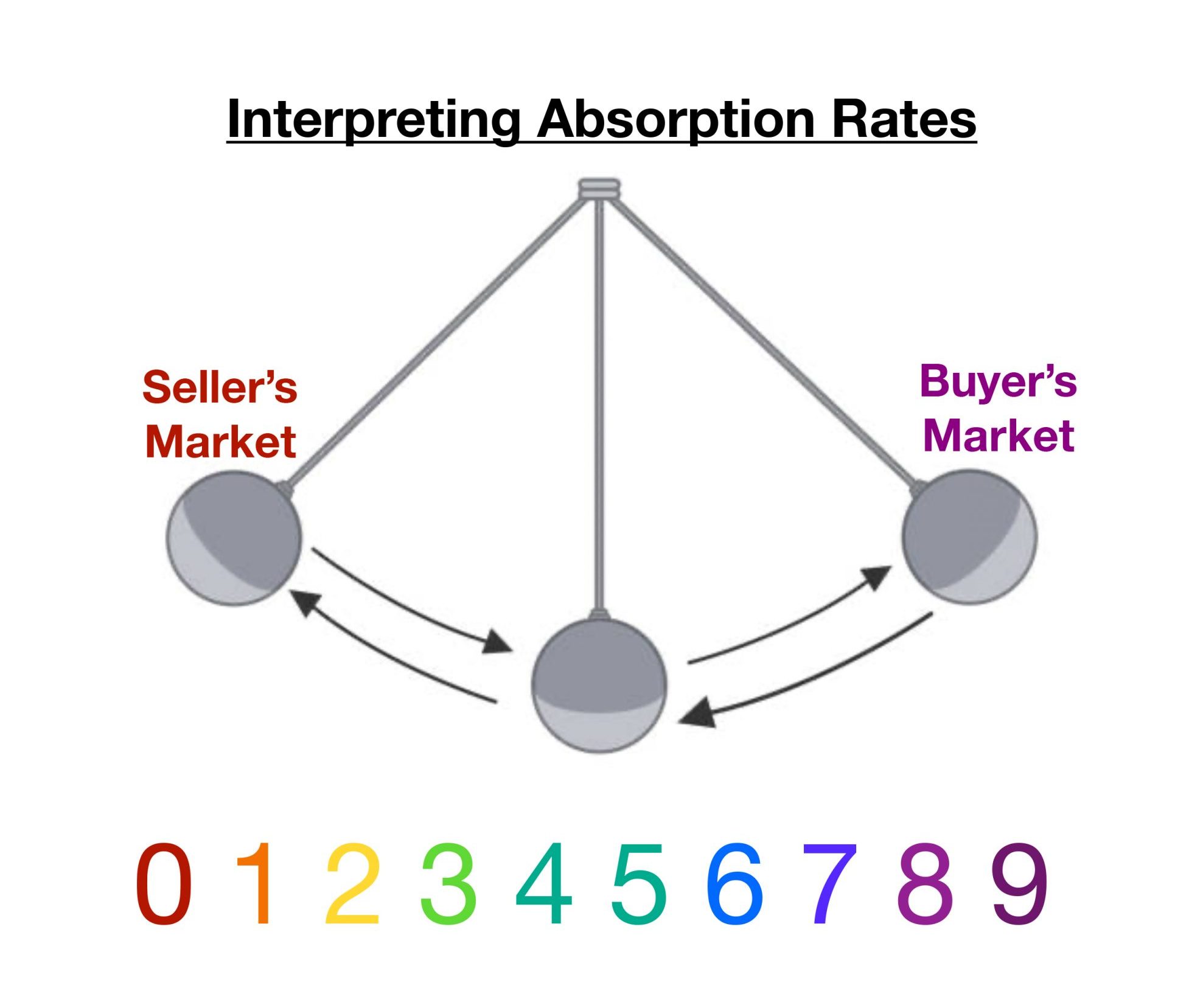 experience and enjoy. And, hopefully to do so for many years without the impending fear of the landlord dropping the bomb on you in the form of a 10% rent increase. And what's more, if long-term trends are any indication (and trust me they are), whether you ultimately purchase your home in May, June or July, it will probably have minimal effect on your profit, (or your life), when it comes time to sell your home some 10, 20, 30 years from now; by which time your home likely doubled or tripled in value. Meanwhile, you would've been making your monthly loan payments, financially benefiting from taking the interest deductions on your taxes, all the while paying down the principal balance of your loan and building equity.
While it's true that real estate markets fluctuate and clearly, purchasing and selling homes are serious financial commitments yet, after many years speaking with countless homeowners I have consistently heard these same three sentiments expressed by nearly every one of them: 1) They have loved being a homeowner. 2) It was a financial stretch in the beginning, but they were able to make it work. 3) Their only regret is that they didn't buy five more homes on their block back when they had the chance. "And now you know as much as I do."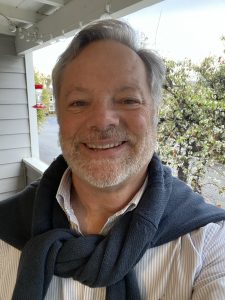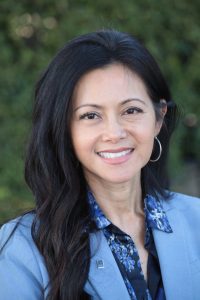 Welcome! Wow! That was fast!! January is in the rearview mirror and the days are getting longer. It also appears that the buyers are coming out from the rain and cold and back to the table (see my "State of Real Estate" article for February if you'd like a more detailed discussion of the ever-changing market). Once again we see multiple offers making a comeback and some homes are selling over the list price again.
There are a lot of great real estate and lifestyle topics that I will share with you this month and if you missed January's edition, no worries! Simply scroll down on this page for January and future archived months as they are displaced by postings for new months to come.
By the way, as February is Black History Month, I will be posting recordings by influential African American musicians during February. Some of my picks might be familiar but I intend to include some of my favorite "deep cuts" and "one-hit-wonders" as well. Afterall, what's the point in coming here for the same-old, same-old. And, I'm open to suggestions (but I make no promises).
February 2023 – In this edition: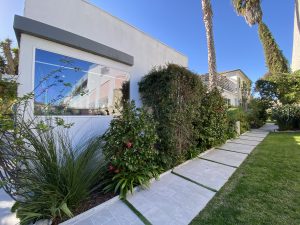 This near-new Triplex has so much to offer and presents so many options as to how to use the property, offering nearly endless possibilities. Currently, the property features an apx. 1,800 square foot 3 bedroom, 2 bath home and 2 additional apx. 1,100 square foot 2 bed, 1 bath units on an oversized flat lot.
All three living quarters are of near-new construction with end-user upgrades, fixtures, materials and finishings. They also feature open concept floor plans with sprawling public rooms featuring wood floors, double-pane windows, and recessed lighting. Spacious, bright kitchens grace each home and feature center islands, stone counters, and luxury appliances. The enlarged bedrooms feature expansive bed walls. The stunning, modern bathrooms feature luxurious, imaginative materials and flowing surfaces. Side by side washer/dryers have been installed in each unit.
The property also features 3 oversized garages and stunning landscaping throughout the grounds that surround the property. The property is ideally located close to the new Google campus in West Los Angeles and, the Expo Line, Lastly, the property is pre-approved for the construction of an 18-unit building (per Seller).
The asking price is in the high $3 million range.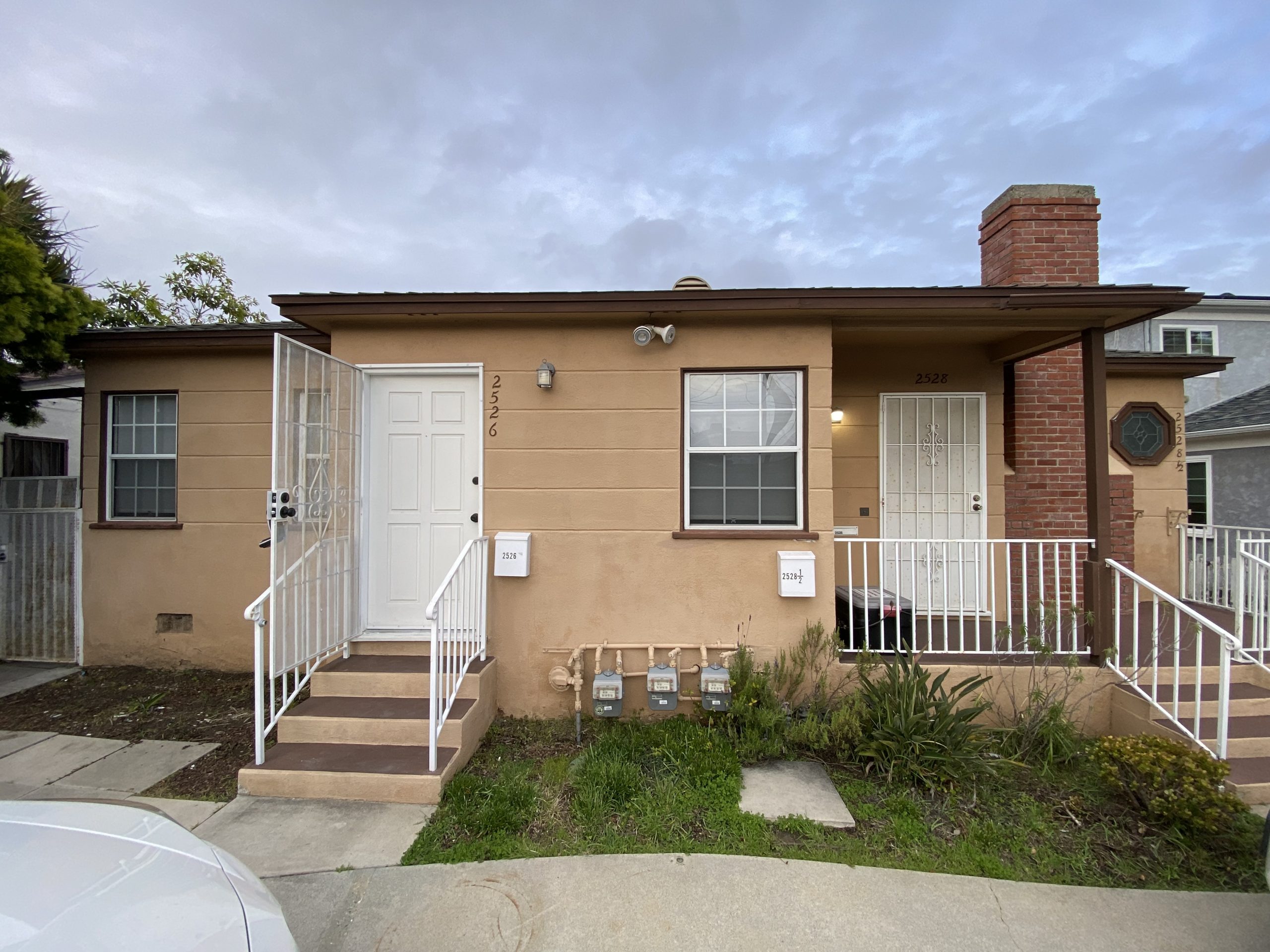 Here's a unique opportunity to live in an upscale, residential neighborhood on the Westside for a great price. This is a recently remodeled and updated bright 1+1 unit with in-unit, side-by-side laundry. The unit features a well sized, updated, eat-in kitchen/dining/breakfast area and Laundry unit in private garage. The bedroom is very private as well and has very good closet space. The bathroom has new sink cabinet, new fixtures and, new lighting.
What's more, you'll be mere blocks from the new Google Campus, the 405 and 10 freeways yet, sited in the midst of a charming residential neighborhood with sidewalks and verdant parkways.
This home is also surrounded by many of the Westside's greatest eateries: dining landmarks, (like historic Apple Pan and Marty's Burgers), and the endless dining and night life options on Sawtelle Blvd. What's more, the nearby Expo Line offers easy access to USC, DTLA, Santa Monica, the future Purple (Westside) Line, Gold Line and points beyond. Don't miss this delightful opportunity!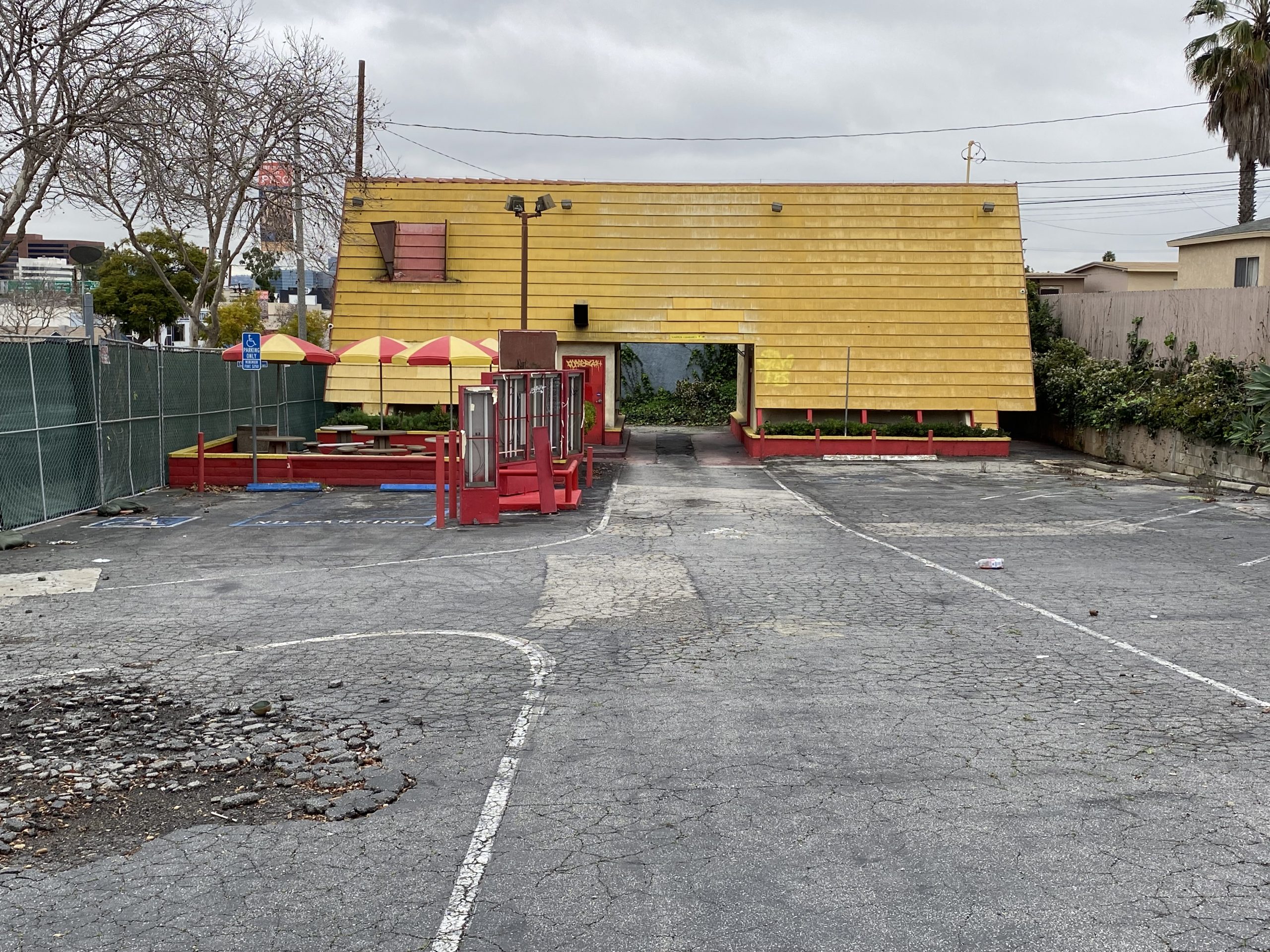 Being born and raised in West Los Angeles, I've probably driven by (or been driven by) the Pico Der Wienerschnitzel hundreds of times.
Although reason tells us that change is constant, there was something comforting about driving down Pico Blvd. knowing that the funny little red and yellow A-frame would be there to greet us with a welcome dose of familiarity mixed with a pinch of nostalgia. And mind you, I had never eaten there. But it didn't even matter.
Sadly another landmark has gone the way of so many before it. And as they go, so go the touch points that bind me to my city. There are however some silver lining vibes going on here. The Pico Boulevard A-Frame is going to be the home of a new Go Get 'Em Tiger coffee shop. The construction of the building makes it easy for this future GGET branch to be the coffee chain's first drive through location. Yay!
Go Get 'Em Tiger currently has 9 locations in the Los Angeles-area, including one on Main Street in Santa Monica. In addition, a location is also underway on Montana Avenue in Santa Monica.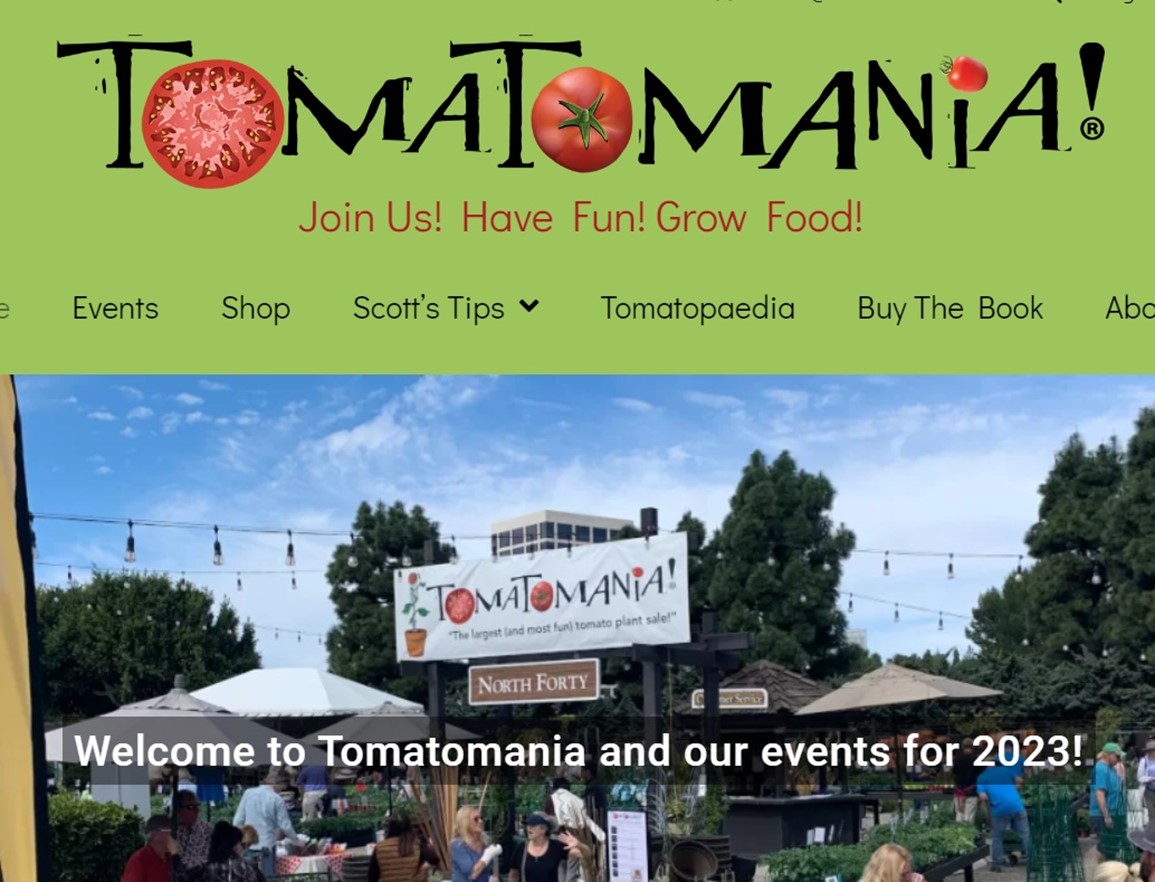 Tomato Mania features all things tomato including the largest and widest variety of tomato plants anywhere in Southern California. And there are experts available to help you select the right plants for your garden needs as well as soil conditioners, fertilizers, tomato cages and much more.
You will also learn from the best as there will be classes offered throughout the day which will cover everything from: growing, selecting, planting, raising, feeding, harvesting and keeping them pest and disease free. These presentations are hosted by botanists and other experts in the field. On a personal note, I've been growing tomatoes for decades and I still find these classes informative and helpful. The most LA-centric locations are:
Fig Earth Supply, Highland Park (Los Angeles) March 10-12, 2023, 3577 N. Figueroa Street
Tapia Brothers Farm Stand, EncinoMarch 24-26 2023, 5251 Hayvenhurst Ave.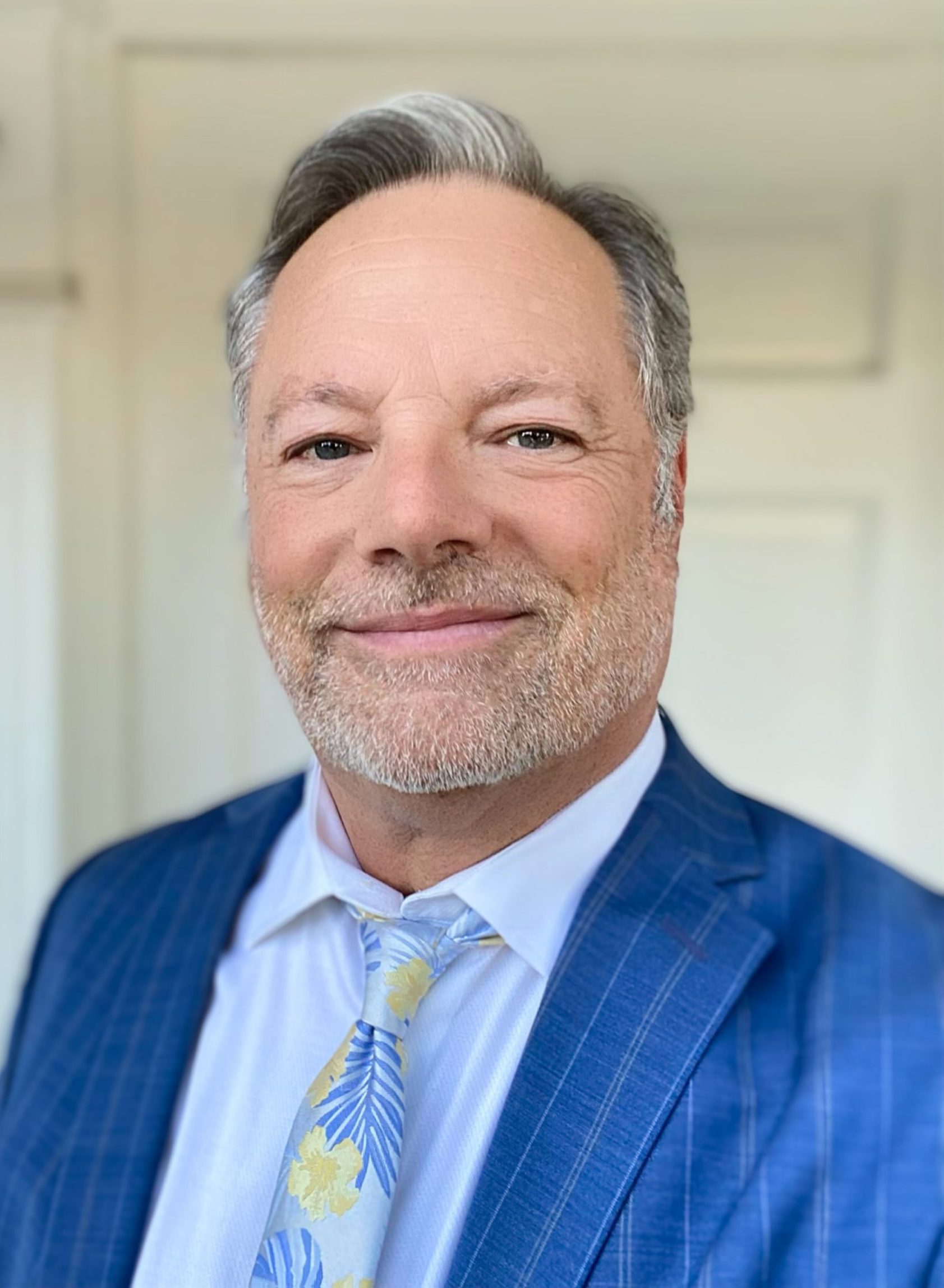 Welcome! You've landed on my Exclusive Content page, aka the "Mickey-Verse"! Take a look around, visit some of the links that I've provided, check out the contests and drawings for prizes that will be featured in many of the monthly editions to come, and tell me what you think. Any and all of your feedback is welcome. The better I can make it, the more you'll enjoy it!
January 2023 – In this edition:
The State of Real Estate
Some of what to expect in 2023
Let it be inscribed in the Book of Real Estate that mid 2022 marked the end of the 2-point-something interest rates. It's widely agreed that such insanely low rates were the result of a confluence of an unprecedented set of circumstances, the likes of which we'll never see again. Such a golden opportunity for buyers to purchase with such cheap money was an opportunity that no one could resist. Keeping in mind that such an extraordinary opportunity created such a huge demand for homes to purchase that it exploded into a Seller's market the likes of which we've never seen either. Prices shot up uncontrollably in part because buyers financing their purchase were willing to write a blank check for their dream home because, well, "the money was so dang cheap!"
Sadly, by mid-2022 the golden age of puny interest had drawn to a close. With the first 1/2-point rate hike by the Fed, based on my observations at the time, it appeared as if the entire country had collectively come to the realization that it was time to pick up the "empties", wash out the ash trays and clean the carpet because the party was over. Frankly, I was caught off guard by how quickly consumer confidence evaporated into thin air. Even though interest rates were still very attractive (apx. 3.5-4%) and inventory was still very low (still only 1-2 months of supply in most neighborhoods), suddenly, buyers were seeing things very differently. They were walking into open houses with a confidence that I hadn't seen in years. As far as they were concerned, the tide has turned and they were going to take full advantage of the opportunity. And buyer confidence has only continued to grow with each rate hike over the course of the 3rd and 4th quarters of 2022.
But keep in mind that this real estate market has very little in common with the loan debacle of 2008 that led to a credit crisis, a flood of foreclosures and short-sales and massive devaluing of home housing prices throughout most of the country. This market is unlikely to produce a rash of foreclosures, in large part because most homeowners have plenty of equity in their properties and have refinanced at those insanely affordable interest rates. In fact, what I am seeing thus far are sellers opting to lease their homes if they can't get what they believe is an acceptable offer price.
Still, I expect that we'll see more (very) confident folks showing up at open houses looking for deals at 2010 prices. I am of the opinion that there were many people who stayed above the fray and patiently waited on the sideline for this day to come. Such home buyers believe that this slowing market is their signal to come out of hibernation and "cut deals".
And there will be "deals to cut". Situations will arise and savvy buyers will seize the opportunity presented to them and buy at a bargain price. Less competition means more homes will come on the market that will not receive multiple offers and will thus present such buyers with the opportunity to negotiate down, not only the purchase price but perhaps some additional buyer-credits while negotiating contingency removals and other matters over the course of escrow.
By the way, this is all acceptable under the terms of the standard CAR Purchase Contract. Even though it's an "As Is" contract, contingencies contained in the contract give the buyer the right to make requests of the seller, which in turn the Seller can 1) agree to, 2) not agree to, or 3) present the buyer with a counteroffer. There are, however, other buyer strategies that arise in this sort of "slowing" market that are not consistent with the terms (or the spirit) of the CAR Purchase Contract and there are even some buyers who pick and choose which terms they wish to adhere to. Even though some of these are breaches of the contract, they do arise in some transactions.
So, as we launch into the new year, realizing that we are shifting into a (well, maybe not quite a buyer's market but, certainly not a market that favors sellers) and, based on my experience in past "buyers markets", here are some examples of "bad buyer tactics" that you might experience while selling your home in 2023.
Buyer doesn't deposit funds into escrow during the time allotted in the contract (3 business days per CAR contract).
The buyer won't agree to deposit funds into escrow until they, their spouse or other family members, or a contractor/friend has had a chance to tour the property. In this case the buyer is creating their own contingency even though it is not part of the contract.
"Purchase Contract Rollback"- Buyer requests reduction of the purchase price after offer has been accepted but, before buyer has deposited funds in escrow or inspections have been ordered. Irrespective of the contract. Basically, the buyer wants to "rollback" the purchase price to (or close to) what they had originally offered.
Buyer delays scheduling their inspections
Buyer intends to delay ordering appraisal until after inspections are completed (and negotiated in some instances)
"Buyer Inspection Takeback"- Buyer requests massive credit from seller for repairs however, the dollar amount requested in no way represents compensation for what the buyer really discovered during their inspections. i.e., the buyer wants to "takeback" the price to what they initially wanted to pay for the property, via a usurious credit request.
Buyer requests extending contingencies or other deadlines without cause or a reasonable explanation
Buyer delays responding-to or, removing contingencies
Buyer wants to extend escrow because their financing won't be ready in time, irrespective of the fact they wrote an all-cash, no-loan-contingency offer
Buyer refuses to close escrow unless seller agrees to an additional credit. . . Just because.
I will be posting some suggestions of ways that Sellers can protect themselves from these scenarios in one of my future postings. The fact that these sort of things go on demonstrates the importance of working with an experienced, proactive listing agent who can mitigate or prevent some, or all of these situations from arising.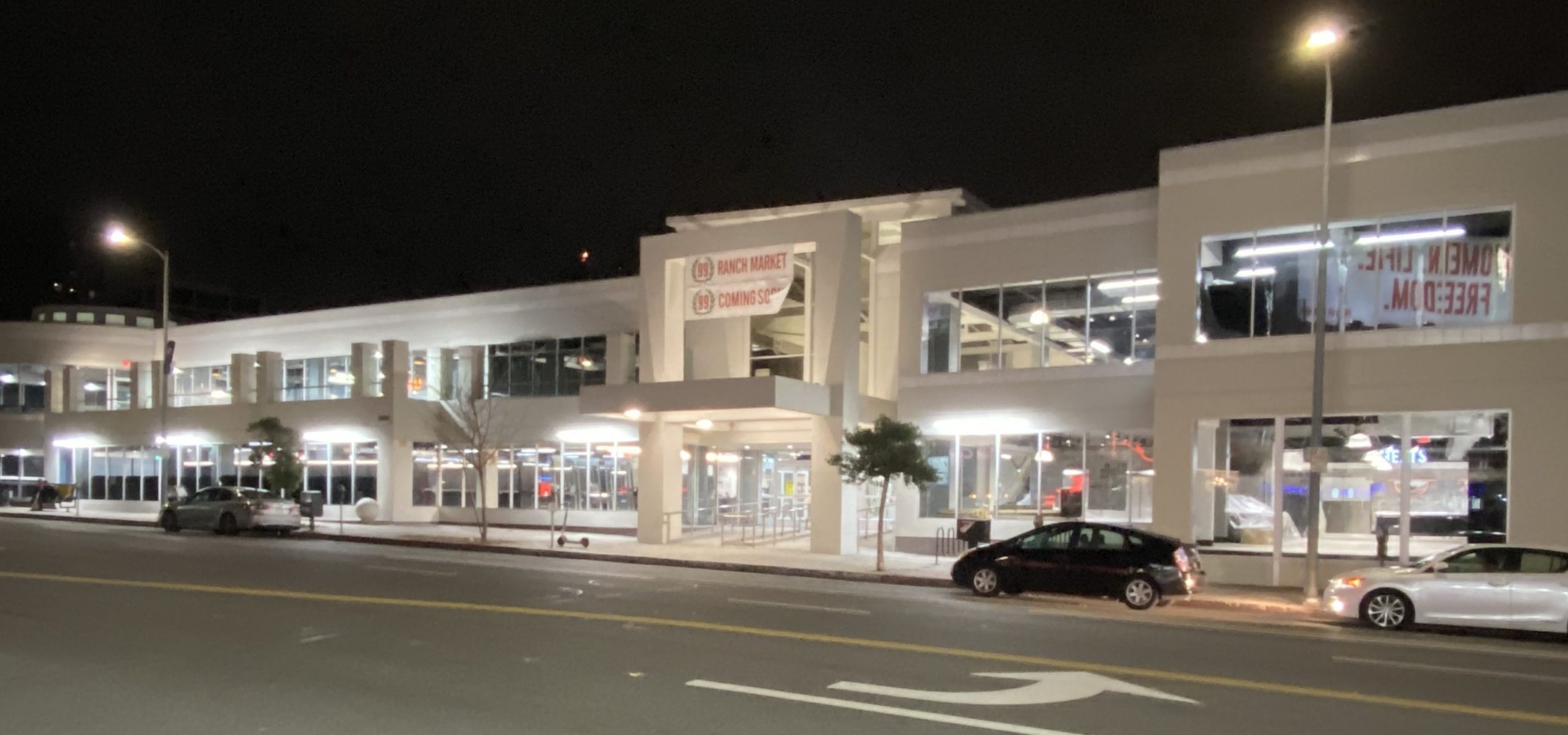 I have it on good authority that 99 Ranch Market will be opening in Westwood in February 2023. The market has taken over the location at Westwood and Rochester, previously occupied by Ross's and Border's Books before that. If you're not familiar with the 99 Ranch Market chain, don't worry, you will be very soon.
I've been tracking the progress of the build out of the old "Ross's" space for at least two years now and I am jumping out of my shoes with excitement. Why? Because 99 Ranch is the ultimate Pan-Asian supermarket. Until now, I have had to drive out to the Van Nuys branch to buy Asian produce and groceries, so for me, a Westside location is a game-changer.
I'm pretty sure that this will be the first Asian supermarket on the Westside and with our culturally diverse population this is long overdue. Foods and goods from: China, Japan, Korea, Thailand, and more will be featured in good variety.
I dropped into the Westwood location during construction and had a look around. The main floor will be the market portion of the complex and it is huge! It will offer plenty of room for the diverse varieties of Asian produce and groceries. The upper level is nearly as large a space and will be reserved for a huge food court (aptly named "Eat Up").
99 Ranch Market is an American supermarket chain owned by Tawa Supermarket Inc., which is based in Buena Park, California. 99 Ranch has 54 stores (as of June 2021), primarily in California, with stores in other states on the west coast.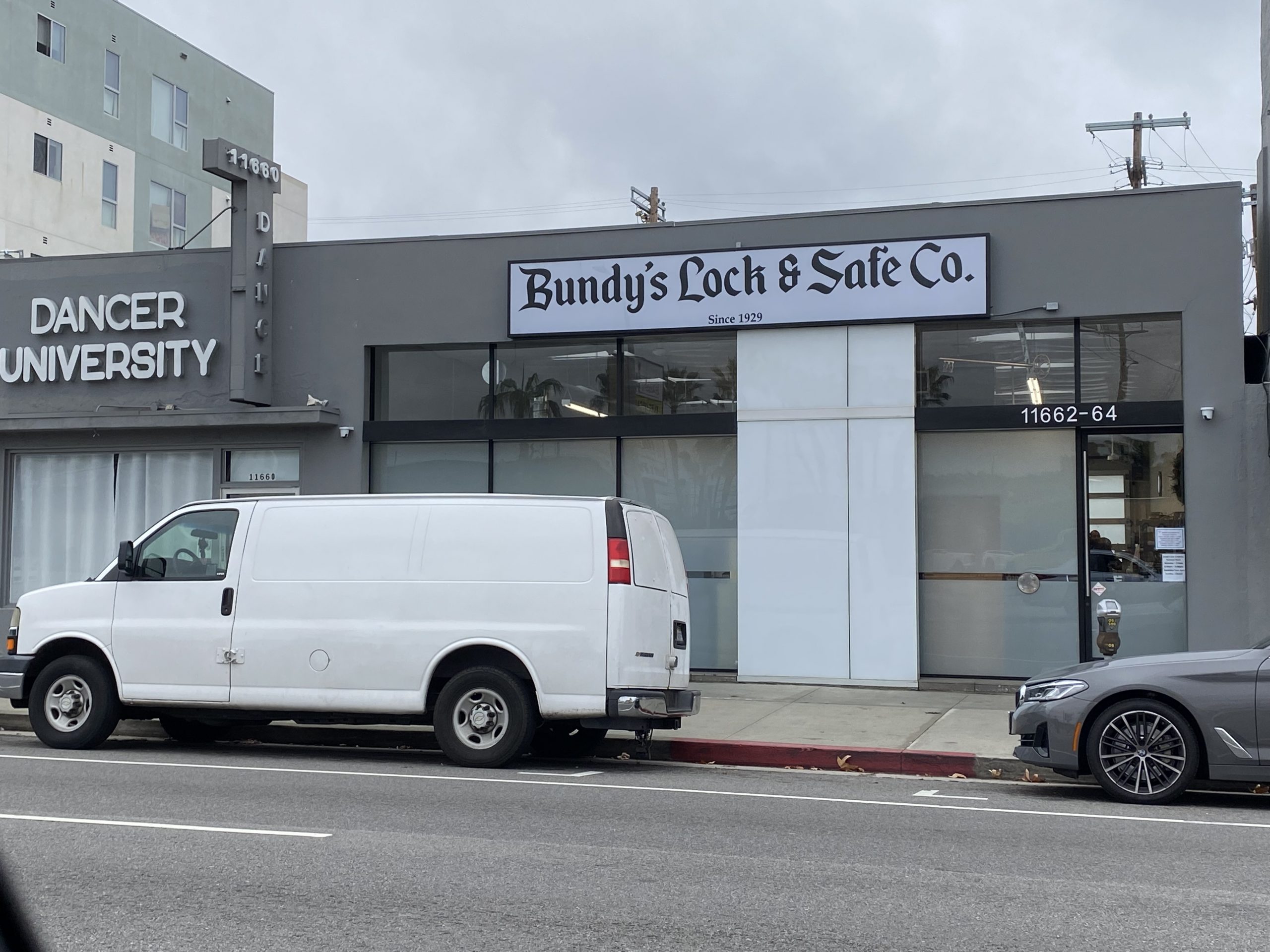 Bundy Lock & Safe Relocates After Decades on Sawtelle
Bundy Lock and Safe has been my go-to for all things involving locks and keys, for ages. And they've been a fixture in Los Angeles for nearly a Century. So, I was surprised while driving on West Pico Boulevard to see that Bundy Lock and Safe has added a new location just east of Barrington Ave. at 11662-64 West Pico Blvd. I had only driven by but, it looks like their new home is a very attractive new facility.
Whenever I get a new listing, I look forward to visiting "Bundy" soon after to get my key copies made and I will continue to do so, but now I can pick up some sushi at Murakai Market afterwards.
Note: I drove by the old location and there was a sign in the window directing patrons to the Pico location. I'm not sure if they are closing, or renovating the old location. I will post an update when I learn more.